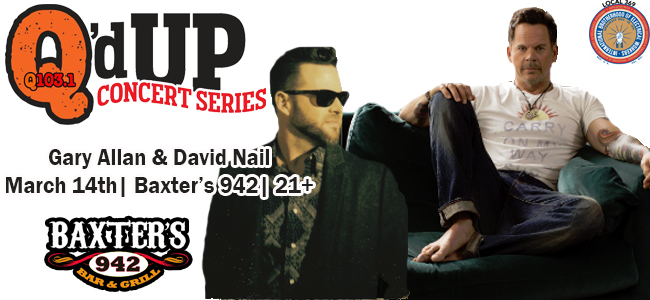 BAXTER'S 942 (942 Baxter Ave, Highlands) | March 14 |21+
Are you ready for a heck of a show? Join us for another night of up-close access at Baxter's 942 with Gary Allan and David Nail presented by International Brotherhood of Electrical Workers, Local #369!
This is your chance to see these two stars in an intimate setting at Baxter's 942 in the Highlands. This is a show you DON'T WANT TO MISS!
The best part? It all benefits Rally Point: Kentuckiana!
This is a 21 and over show!
Ticket Prices- Sold Out!
Brown Paper Tickets Ticket Widget Loading…
Click Here to visit the Brown Paper Tickets event page.