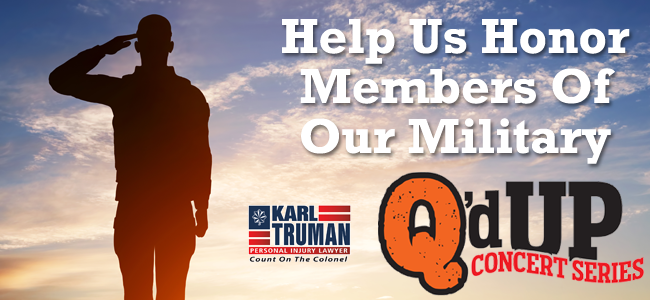 New to the Q'd Up Concert Series for 2018, 
we've teamed up with Karl Truman Personal Injury Lawyer to
 honor a member of our Military at each show
! If you know somebody who you'd like to have honored at our next show, nominate them now! They'll receive special honors on stage at and a Meet & Greet with LANCO! 
( You can also nominate yourself!)
FREE SHOW!