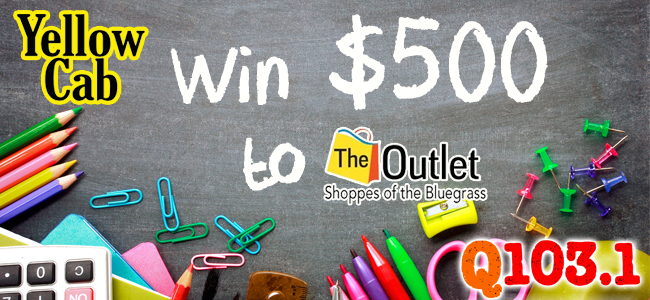 Q103 & Yellow Cab Louisville are giving back to the local community in a HUGE way for this "Back-To-School" season!
We want to give back to a family who is always giving and never asks to receive.  We all know that family who devotes most of their time giving back and making sure others don't go without, that they sometimes forget about themselves.  Thanks to the Outlet Shoppes of the Bluegrass, the winning family will receive a Back-To-School shopping trip at OSBG PLUS a FREE lunch during their shopping trip and of course, a FREE cab ride to and from the Outlet Shoppes of the Bluegrass from Yellow Cab!
Enter below and tell us the story of the family that you believe deserves this wonderful prize to take a little bit of the stress out of going back to school! Make sure you let us know WHY!