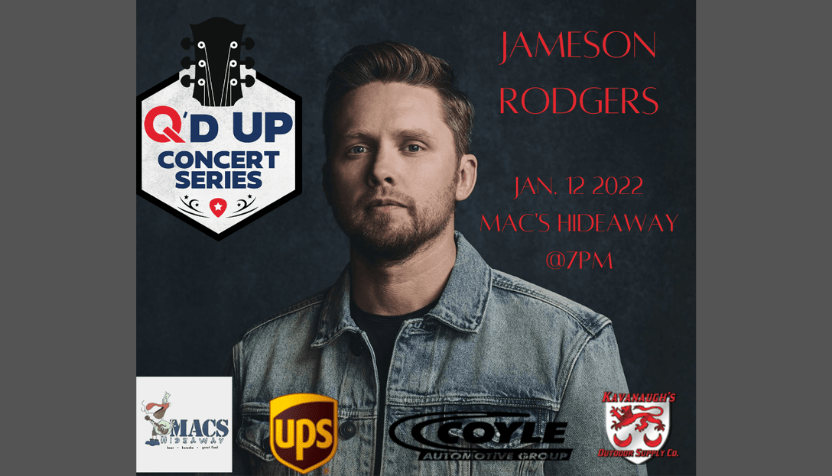 THE NEXT UPS KY JOBS DOT COM CONCERT AT MAC'S HIDEAWAY IN NEW ALBANY…STARRING JAMESON RODGERS IS ON JANUARY 12TH!
THIS FREE SHOW STARTS AT 7:00 WITH SPECIAL GUESTS LYNDSEY HENKEN AND KEVIN JAGGERS!
THE UPS JOBS KY.COM Q'D UP CONCERT SERIES, PRESENTED BY KAVANAUGH OUTDOOR SUPPLY COMPANY AND COYLE AUTOMOTIVE.
Doors open : 3pm
Show Starts: 7pm
Jameson Rodgers takes stage: 9pm