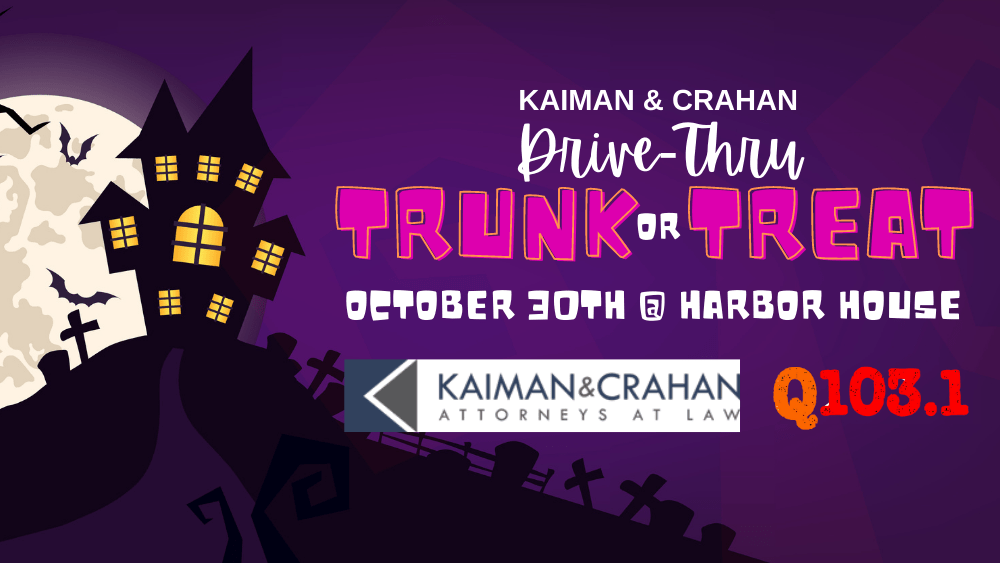 Don't miss out on the fun of Halloween! Take your kids Trick or Treating in your vehicle at the Kaiman & Crahan Drive-Thru Trunk or Treat at Harbor House!
Never leave your vehicle!
Lots of businesses will be handing out candy from their booths as families drive by!
Costumes welcome!
Proper measures will be taken to ensure the safety of everyone involved!
Join in on the fun October 30th from 4:30pm to 7:30pm at Harbor House!
If you are interested in being a vendor, please contact Stacy Fletcher by phone at 270-317-4756 or email at Stacy.Fletcher@SummitMediaCorp.com!