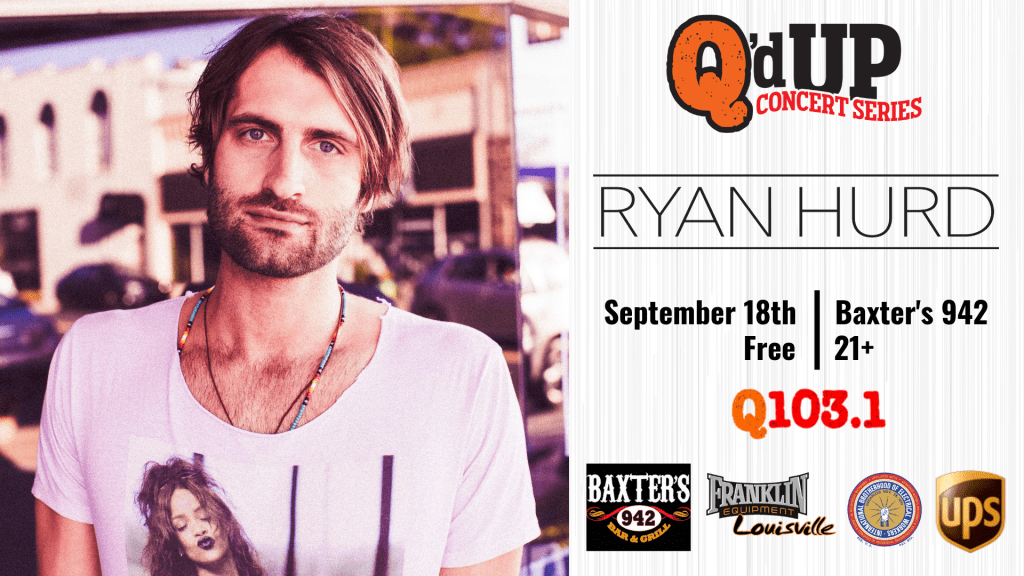 Are you looking for music with some reverb, backbeat and a low light? Well, you know that we know what you need! Our next Q'd Up show is with

Ryan Hurd

! Join us at Baxter's 942 (942 Baxter Ave., Highlands) September 18th for a FREE show!
Baxter's 942
September 18th
Franklin Equipment Pre-Party @ 4
Music @ 8pm
21+
Hurd is a Nashville-based singer/songwriter whose brand of country is just a sliver outside the norms of Music Row. A rough-cut romantic, he's simultaneously amiable and distant, respectful and edgy, commanding and supportive. There's a lot of complexity wrapped up in Hurd, who's balanced his budding Sony Music Nashville recording career with a songwriting portfolio that includes hits by Luke Bryan, Blake Shelton and Lady Antebellum. His first hit solo, "To A T," combines an ingratiatingly jagged melody with a hauntingly synthetic arrangement and reflects intimacy.
"To a T" – Ryan Hurd
Let us know if we'll see ya there HERE! 
Brought to you by IBEW Local 369