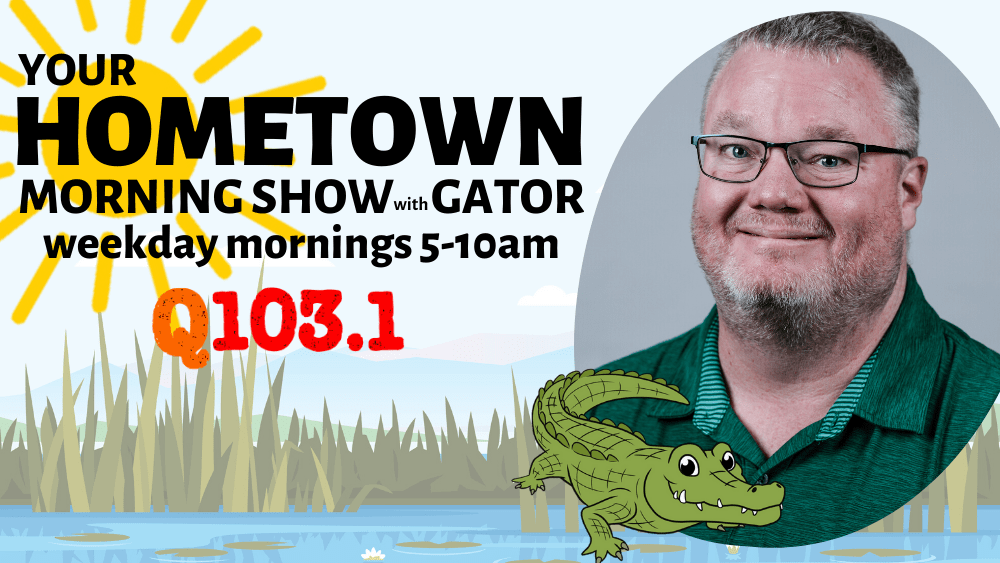 Meet Gator
I was born and raised in the 'Ville! I grew up in the south end. If you are from Louisville the first question you always get asked is where did you go to high school, well, my answer is Doss High School #GoDragons #DossIsBoss Went to college in Illinois on a football scholarship and came back to the Derby City with a mass communications degree with an emphasis on broadcasting! I worked on the radio here in Louisville for 11 years, Frankfort for 6 years, and E-town for 2 years. I live in Hikes Point with my beautiful wife Beth, 5 kids…3 boys and 2 girls…in order from oldest to youngest: Caleb, Meghan, Max, Cameron, and Aubrey! And, yes, my wife and I know what causes that, we got the TV in our bedroom fixed! We also have 2 dogs, and a turtle. We are very active in our church and sports (the 2 girls in competitive cheer, and the 3 boys in football). My life consists of work, naps, grocery store and Costco runs, and transporting our kids to practice.  In my spare time???? I am an assistant football coach at JCTMS.  The second question you always get asked if ya live in Louisville is…CARDS or CATS? My answer is #GoCARDS #L1C4 I love country music and everything about it! There's nothing like a great country song coming on the radio, and I'm beyond excited to be hanging out with you every weekday morning and being a part of Q Country & the Q 103 family!
Submit The Pledge of Allegiance Here >>> https://www.qlouisville.com/2020/01/08/submit-the-pledge-of-allegiance/
Q103 is proud to play The Pledge of Allegiance & The National Anthem every morning at 7am!
Color Gator Here >>> https://www.qlouisville.com/2020/03/23/color-gator/
Facebook: @GatorGlassRadio
Instagram: @gator_glass
Twitter: @TheGatorGlass
Gator's Pictures